I've been told perfection is boring. Well, I'm certainly not boring (just ask my friends) and I'm definitely not perfect (just ask my kids)! Because of this I have a standing policy of rewarding people who nicely bring an error to my attention with a free single pattern download from my Ravelry pattern store.
Go to mobile site

I love Shakespeare comedies. Even though they are predictable, and (in the current liberated climate) dreadfully un-PC, there is just something universally appealing about the Bard's sense of humor. Throw in a few cross-dressing women, add some gender-bending repartee and sneak in a practical joke or two and you just can't go wrong.
I also love to make and wear well-fitting shawls. Unfortunately I find so many patterns (including several of my own) are beautiful when they are flat but put them on and they bunch and gather. If I spend untold hours creating a wrap, I want my work to actually show!
When I created the structure used for all the shawlettes in this series –a half-circle which conforms lovingly to the shoulders– I knew I needed to dedicate the series to Good Old Bill's ladies. Like the comedies, the framework is the same for all the shawls but each has its own unique pattern.
Both written and charted formats are provided.
About Viola
Shipwrecked, bereaved, stranded in enemy lands—poor Viola is in big trouble. To survive and stay safe she disguises herself as a boy and goes into service for the Duke Orsino.
The Duke is a hottie with a massive crush on his neighbor, Olivia. Predictably, Viola (who the Duke only knows as the boy Cesario) falls in love with the Duke. Loving him means wanting him happy, so she trots next door to plead his case to the elusive Olivia. Also predictably, Olivia promptly falls in love with her/him. Complicated enough for you?
The lovely Viola Shawlette is one of the more complicated designs in this collection—mostly because every row is worked in lace. But, like the character in Twelfth Night everything boils down to something basic. For the character it is love, for the shawlette it is a 4 row by 15 stitch pattern repeat that is the foundation of the entire piece.
Some words of advice before beginning—this is a design that is greatly simplified by using the charts. If opting to use the written directions spend time familiarizing yourself with the structure of the shawl and the pattern repeat. And, since it's easy to lose your way, don't forget a lifeline.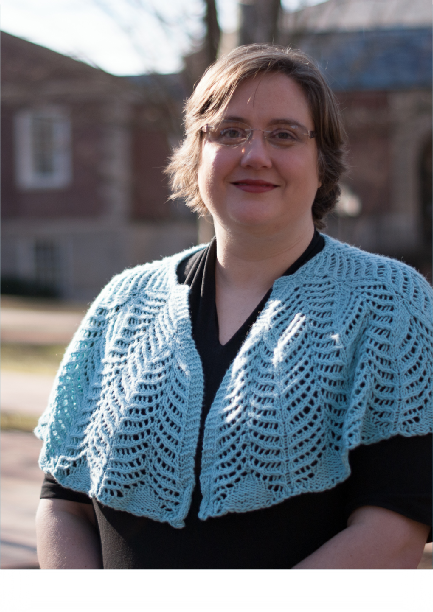 Buy it now

Skill level: Experienced
Suggested Needle(s): US #7 (4.5 mm)
Sizes Offered: Radius 14, 16 or 20 inches after firm blocking
Yarn Weight: DK
Yardage Required: 492 to 861 yards
Techniques Used: Lace
Promotions: This pattern is part of the Ebook Shawlettes for M'Lady.
$5.99 $2.99