I've been told perfection is boring. Well, I'm certainly not boring (just ask my friends) and I'm definitely not perfect (just ask my kids)! Because of this I have a standing policy of rewarding people who nicely bring an error to my attention with a free single pattern download from my Ravelry pattern store.
Go to mobile site

Skill level: Intermediate
Suggested Needle(s): any needles
Sizes Offered: any size
Yarn Weight: any weight yarn
Techniques Used: Judy's Magic Cast on; knitting in the round with 2 needles; directional increases and decreases; short rows; picking up stitches; Jeny's Surprisingly Stretchy Bind Off
Depending on the version you are making you may also need to work a Three Needle Bind Off, a zipper or buttonholes.
$5.99 $2.99
I was taught it's not polite to brag. But, with this pattern I simply can't help myself. It truly is "Pretty Darn Fabulous".
It has a unique, center-out construction method which makes stripes look fabulous!

It looks great on everyone–men, women and children.

It can be a cardigan or a pullover.

There are 3 different collar options.

You don't have to finalize your decisions for garment type or collar until you're almost done!

There are more than 90 different size options, ranging from micro preemie to men's 5XL.

You can use any weight yarn. Yarn information has been calculated for all gauges from 3 to 7 stitches per inch.

You can use P.D.F. as a stash buster–I show you how!

P.D.F. is accessible to a less experienced knitter. The cast on is the hardest part–after that it's easy knitting!

P.D.F. is the featured pattern for my Spring 2016 knit along. There will be extensive support–including technique videos and daily designer interaction in the QueenieKnits fan group on Ravelry.
BUT, the single most spectacular reason why this pattern is "Pretty Darn Fabulous" is that the pdf file is completely automated. Just enter your size and gauge information and the pattern is personalized for you.
Total customization–without arduous calculations!?! Now that's Pretty Darn Fabulous!
TECHNICAL INFORMATION:
The pdf file you receive when you purchase P.D.F. will not make sense until it has been customized.

The pdf file has been successfully tested using **ADOBE ACROBAT READER** on: Windows computers, Mac computers; iphones; ipads; and, android devices.

Calculation speed is faster on a computer. If possible, enter numbers and save the file with a new name on a computer before transferring to portable device.

If you cannot see the form fields: 1) exit the file; 2) download Adobe Acrobat Reader for your device (visit the app store, play store or Adobe website); 3) reopen the file in Adobe.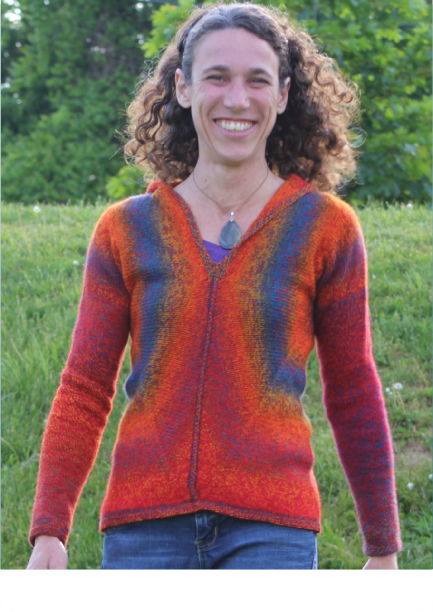 Buy it now